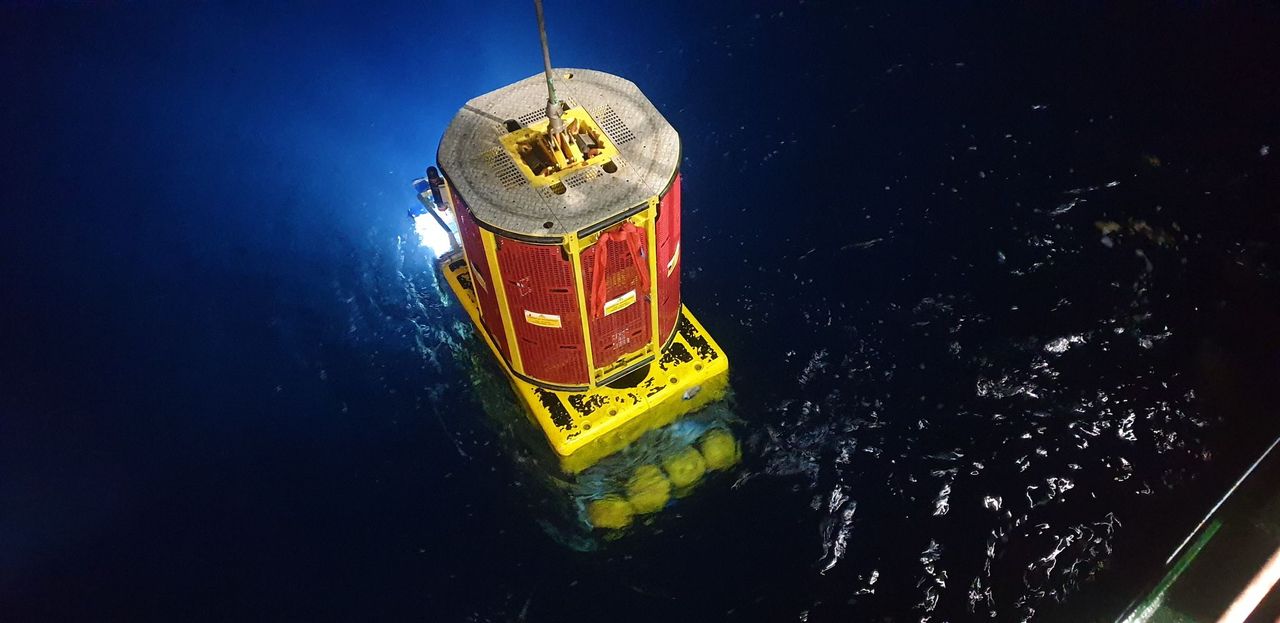 Night Time Launch of Triton XLR
2019 – Nexans Prelay Route Survey
Client:
Nexans
Project:
Mindanao Visayas Interconnector Project
Location:
Philippines
Main Assets Deployed:
OSV "Beacon Altair" – Triton XLR Work Class ROV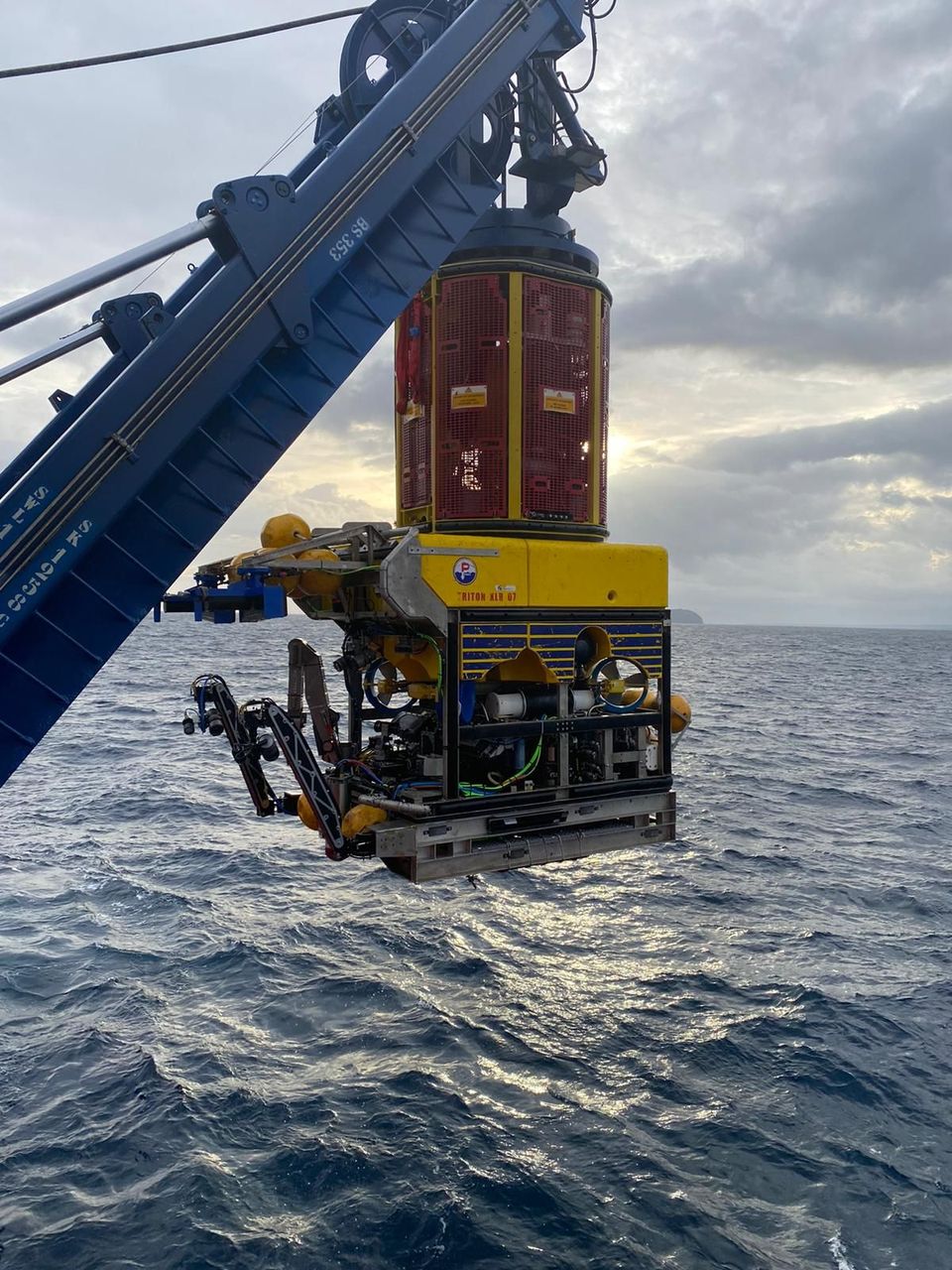 Triton XLR Fitted with Full Geophysical Survey Spread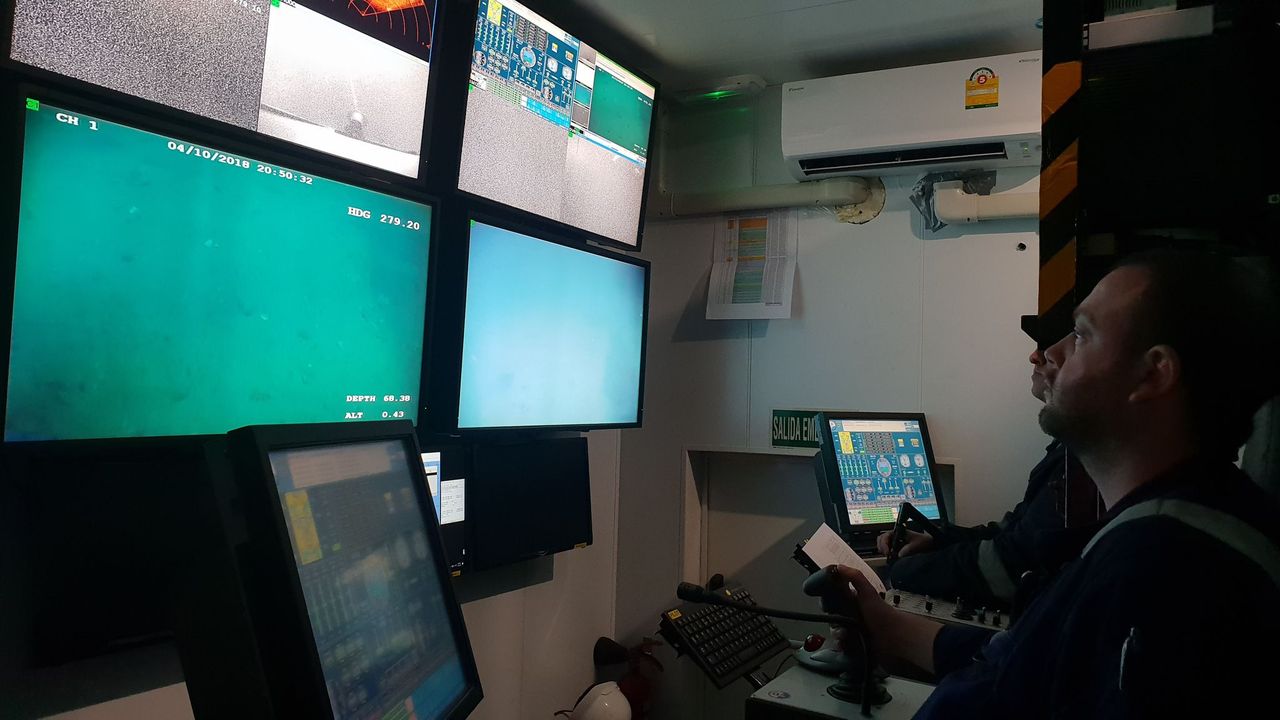 WROV Control Room
Scope of Work
180km prelay survey for 2 x 350kV HVDC power cables between Dipolog on Mindanao and Santander on Cebu, Philippines.
The route was topographically challenging with a wide variation in depths and high slope angles in several locations. The maximum depth was around 650m.
Purpose of survey was to plan and optimize the cable route and acquire high resolution bathymetry and side scan sonar images along the route. Video images of the route centerline were also recorded.
Sub-bottom profiling was carried out to assess slope stability and to give information on burial of the cable to 2m below seabed
The results were reported by charting, written accounts and explanations, GIS, processed and raw data. Initial processing onboard was efficient enough to allow routing decisions to be taken before leaving the immediate area.