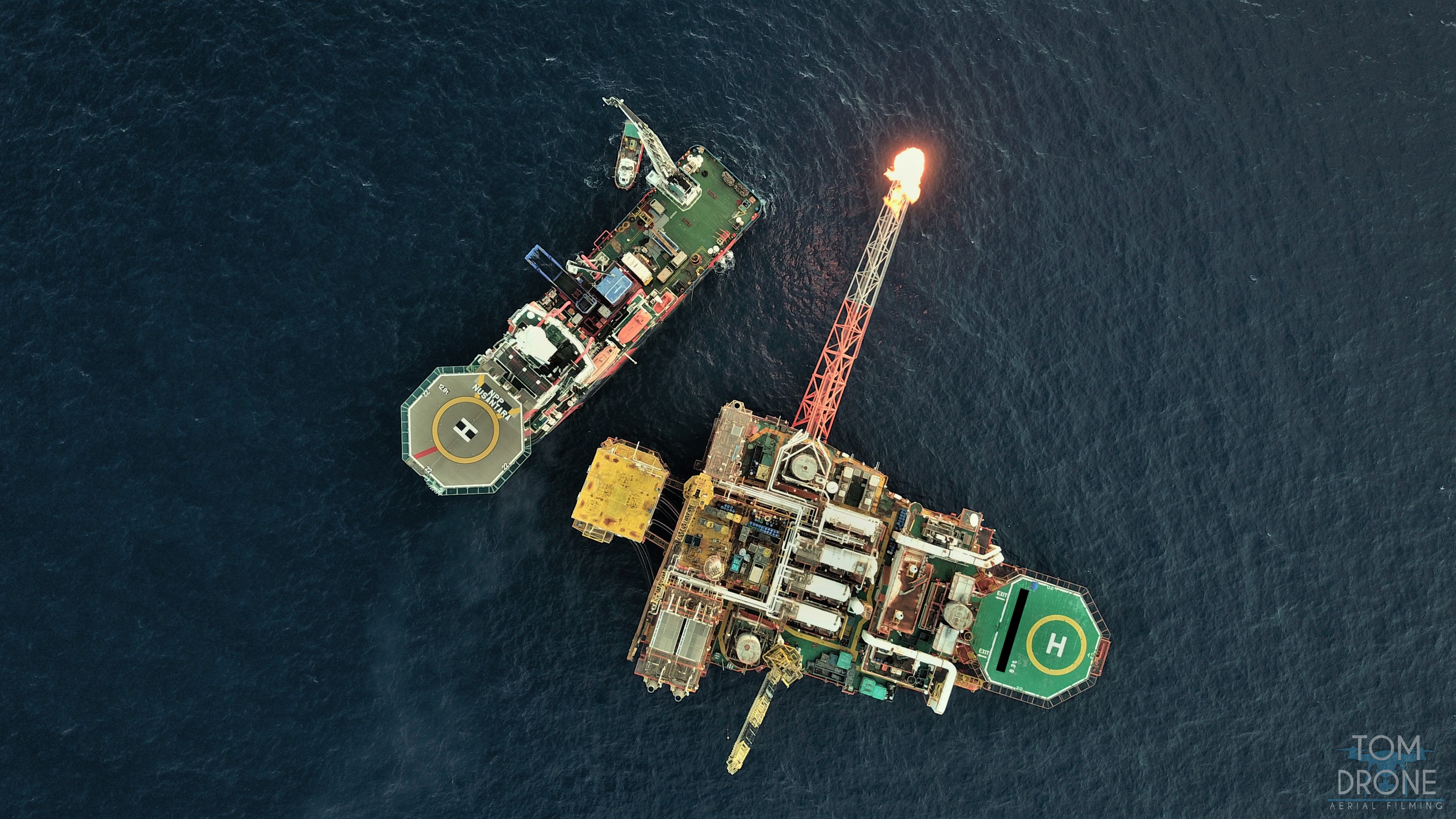 Aerial View of MOPU and SAT DSV
2018 – MOPU UWILD
Summary:
SAT and AIR diving project with WROV support for UWILD of MOPU in Malaysia
Client:
Undisclosed
Project:
MOPU Underwater Inspection in Lieu of Drydocking
Location:
Malaysia
Main Assets Deployed:
DSV "Nusantara" – SMD Quasar Work Class ROV – Daughter Craft "Beacon 2"
Scope of Work
UWILD as part of Special Survey to Class ABS requirements including: General Visual Inspection (GVI) of legs and Base Mat by divers and ROV – Inspection of top plating of Base Mat and scour survey at base of the mat – Selective CP and UT measurements – ACFM, CVI and MPI of welds including the main leg-to-Mat connections, approx. 45 m in total.
The project involved simultaneous SAT diving on the Base Mat and lower part of the MOPU legs from the DSV "Nusantara" while AIR diving on the upper portions of the MOPU legs was carried out from the Daughter Craft "Beacon 2".
Due to the effective SIMOPS the project was completed ahead of time within a tight 14 day window.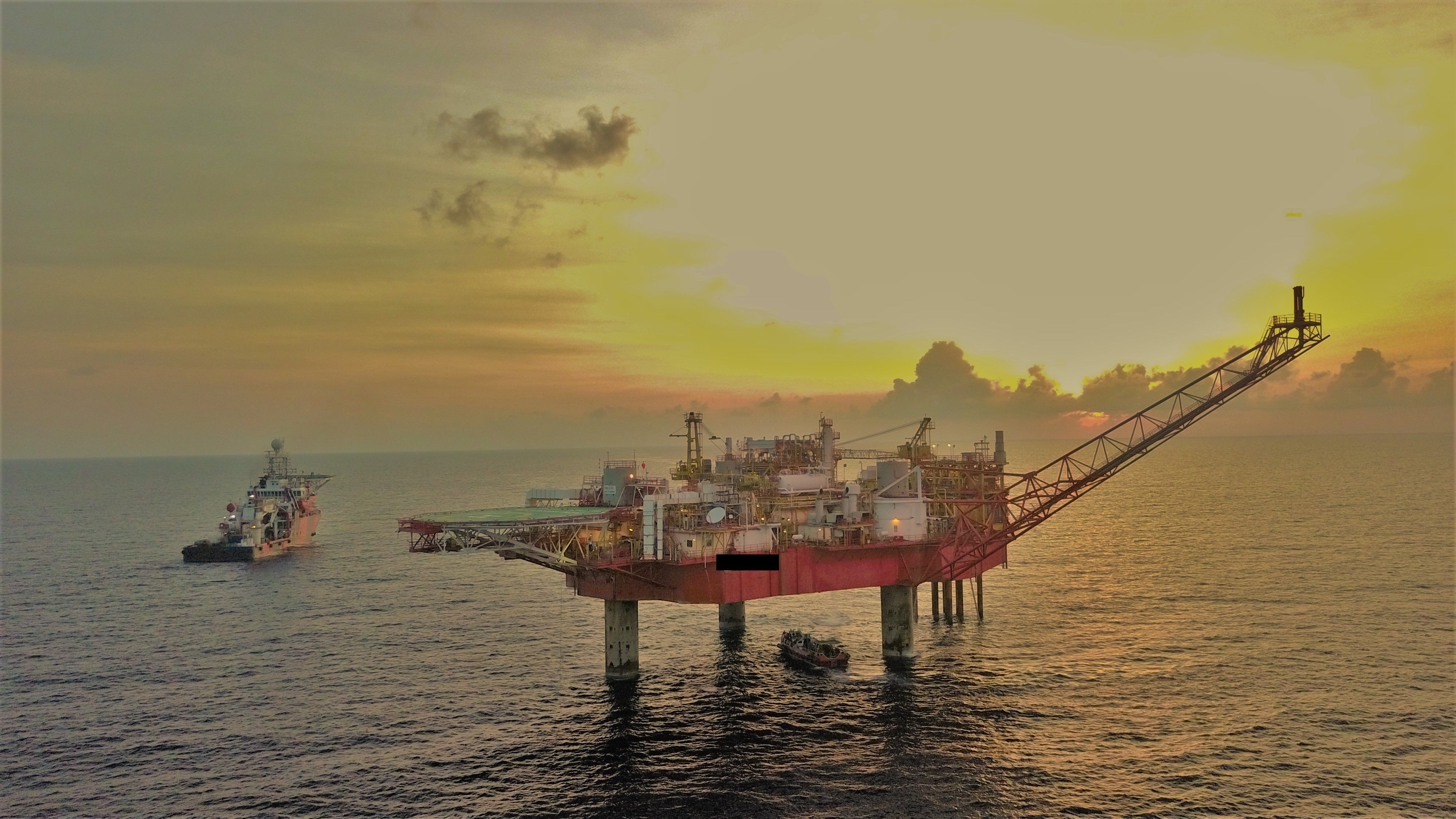 MOPU Installation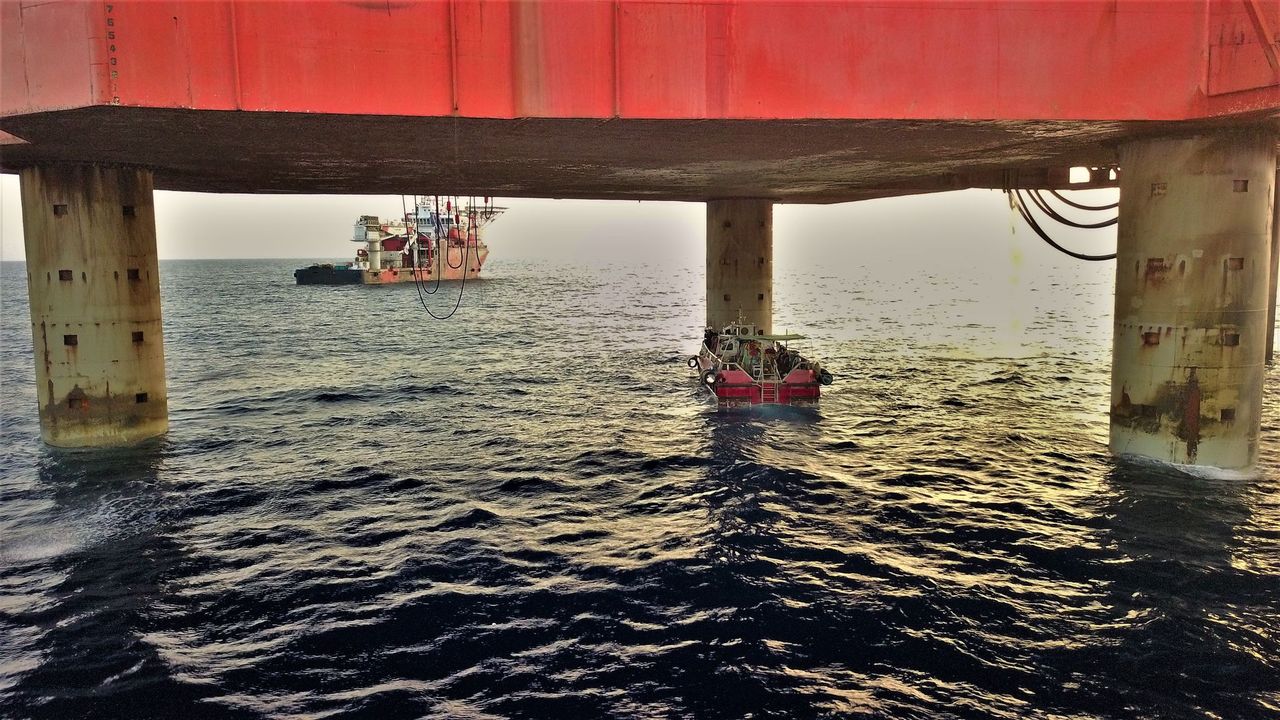 Close-up of Daughter Craft with DSV in Background